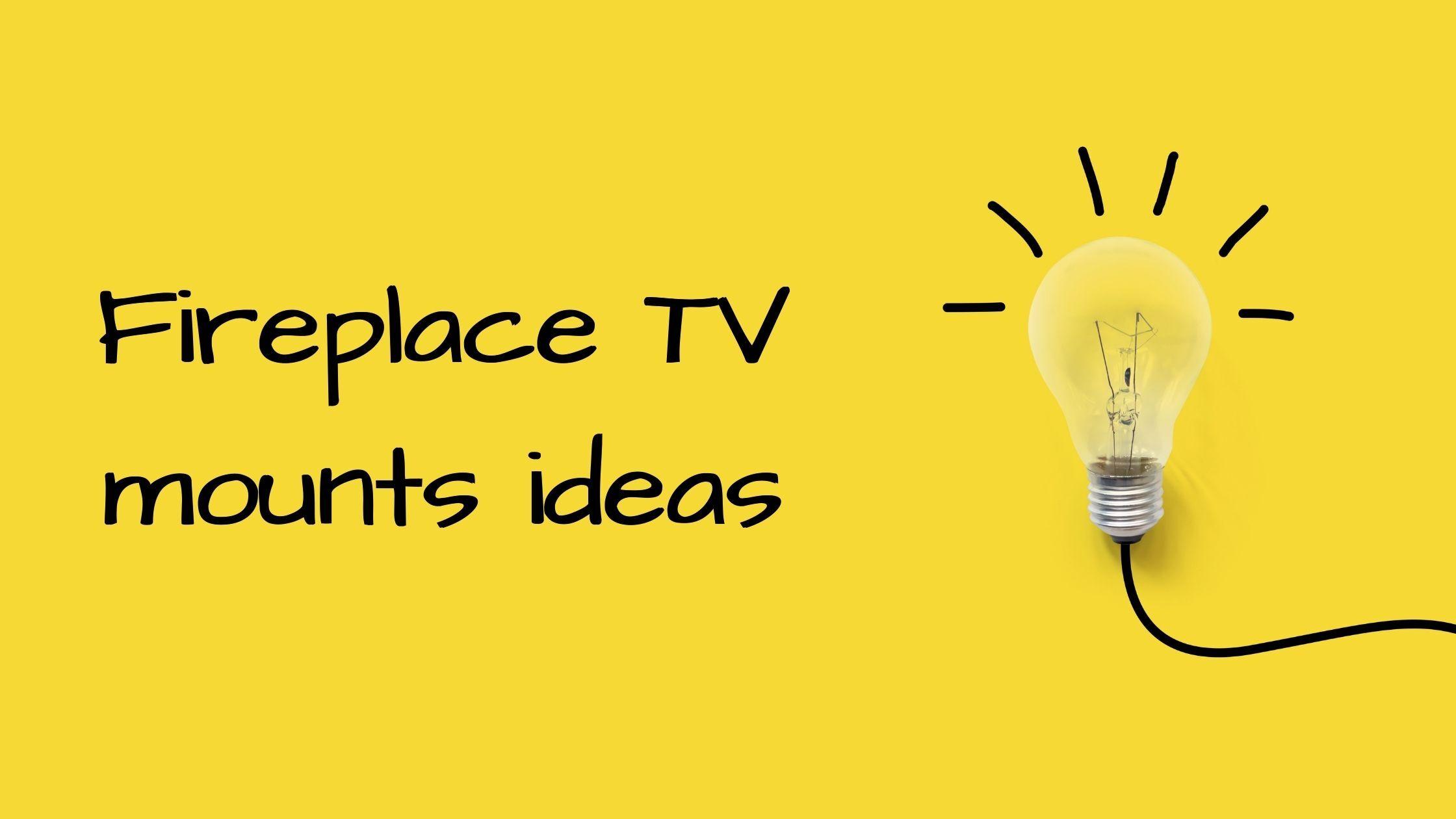 Positioning your TV and fireplace together might sound pretty straightforward, but there are few other options to consider depending on the look, your space and style you want along with existing floor plans and layout.
One of the most important concerns we hear is that a TV located above a fireplace is at an annoying viewing angle, and this can be true, as most TV installed above the fireplace will be beyond your eye level when you are seated. Solution for that problem is a TV above fireplace mounts offered by a tranquil mount.
After purchasing a TV and TV mount, you have to decide where you want to mount your TV. Here are several ideas where you can mount your TV in your room, which looks great.
1. Mount your TV above fireplace:
Whatever your opinion of installing a TV over a fireplace maybe, there is no denying that it is undoubtedly a trend. There are two significant benefits that the TV above fireplace arrangement has going for it:
When done correctly, installing a TV above the fireplace is an easy way to create an overall balanced look with the fireplace below and TV on top.
Placing the TV and fireplace in one place also makes a single focal point, which can simplify your furniture arrangement.
Now you think what about the height issue? So tranquil mounts have a solution to your problem, they provide you TV above fireplace mounts so that you can adjust your TV based upon your needs. You can lower your TV to get the best viewing angle, or you can tilt & swivel to reduce glare. You can check various types of mounts available at tranquil mount.
2. Place Your TV Next to the Fireplace:
Now if you don't want to mount your TV above the fireplace then here is another option. You can install your TV next to the fireplace. It also looks good with your layout.
To mount TV next to the fireplace tranquil mount provides various types of wall mounts with different features like full-motion tilt & swivel. You can choose based on your arrangement.
3. Mount a TV Perpendicular to the Fireplace:
So far, we've discussed places that keep the TV on the same wall as your fireplace. Here is an option that mounts a TV on a perpendicular wall.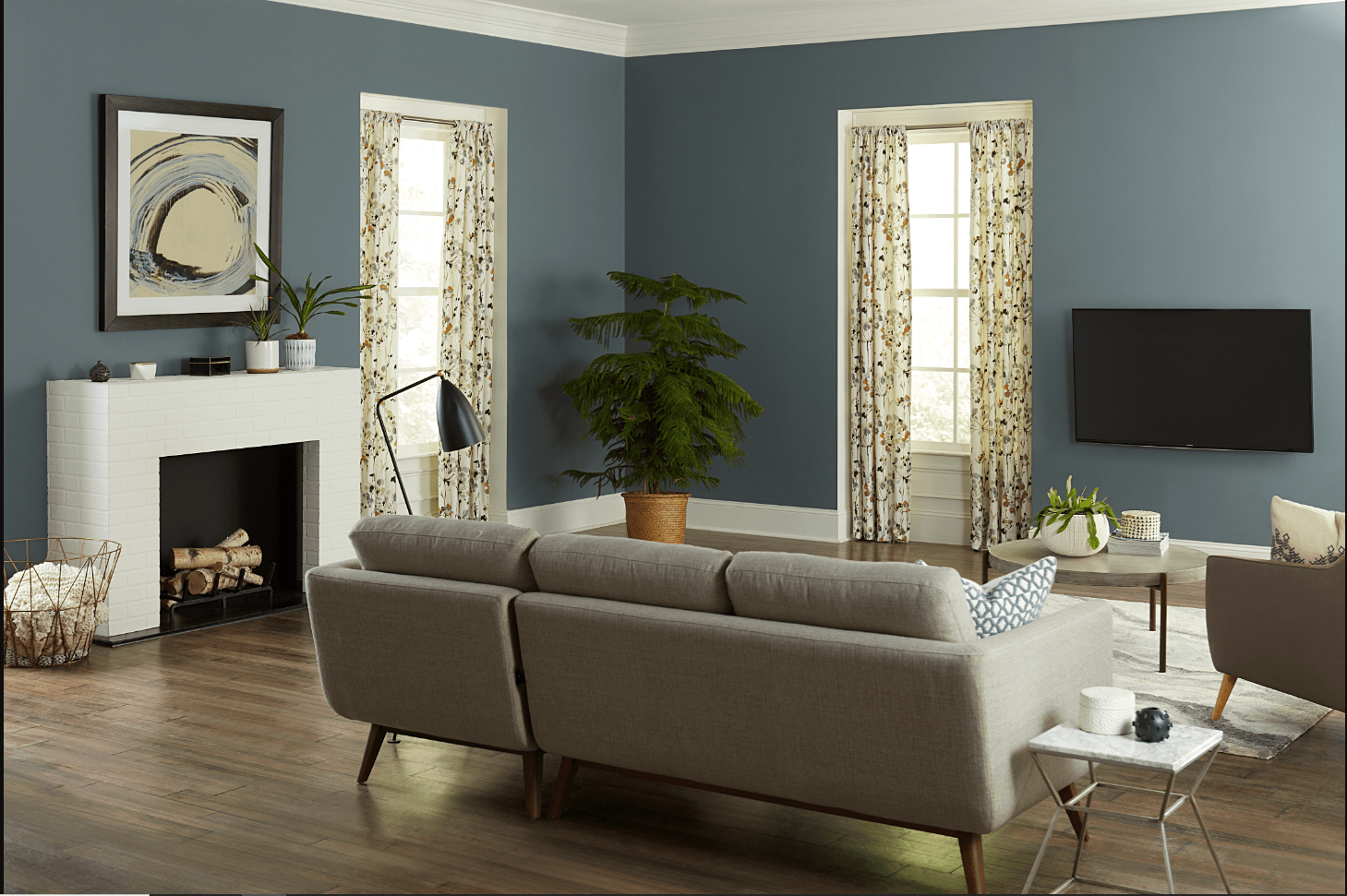 As you can see in the above photo, the TV and fireplace are around 90 degrees apart. And as well as they are on different walls, the fireplace and TV aren't competing with each other.
A sectional works especially well in this setup because functionally, it allows you to enjoy a fireplace and have a pleasant view of the TV. Likely, it binds the two focal points. In place of a sectional, you could get a similar effect using two sofas with one facing the TV and the other facing the fireplace.
If you have glare come from windows or indoor light sources, a full-motion TV mount will help you reduce unwanted glare on your screen and allow you to point your TV to where you are seated to get the best viewing experience.
 Check our various types of TV mounts.