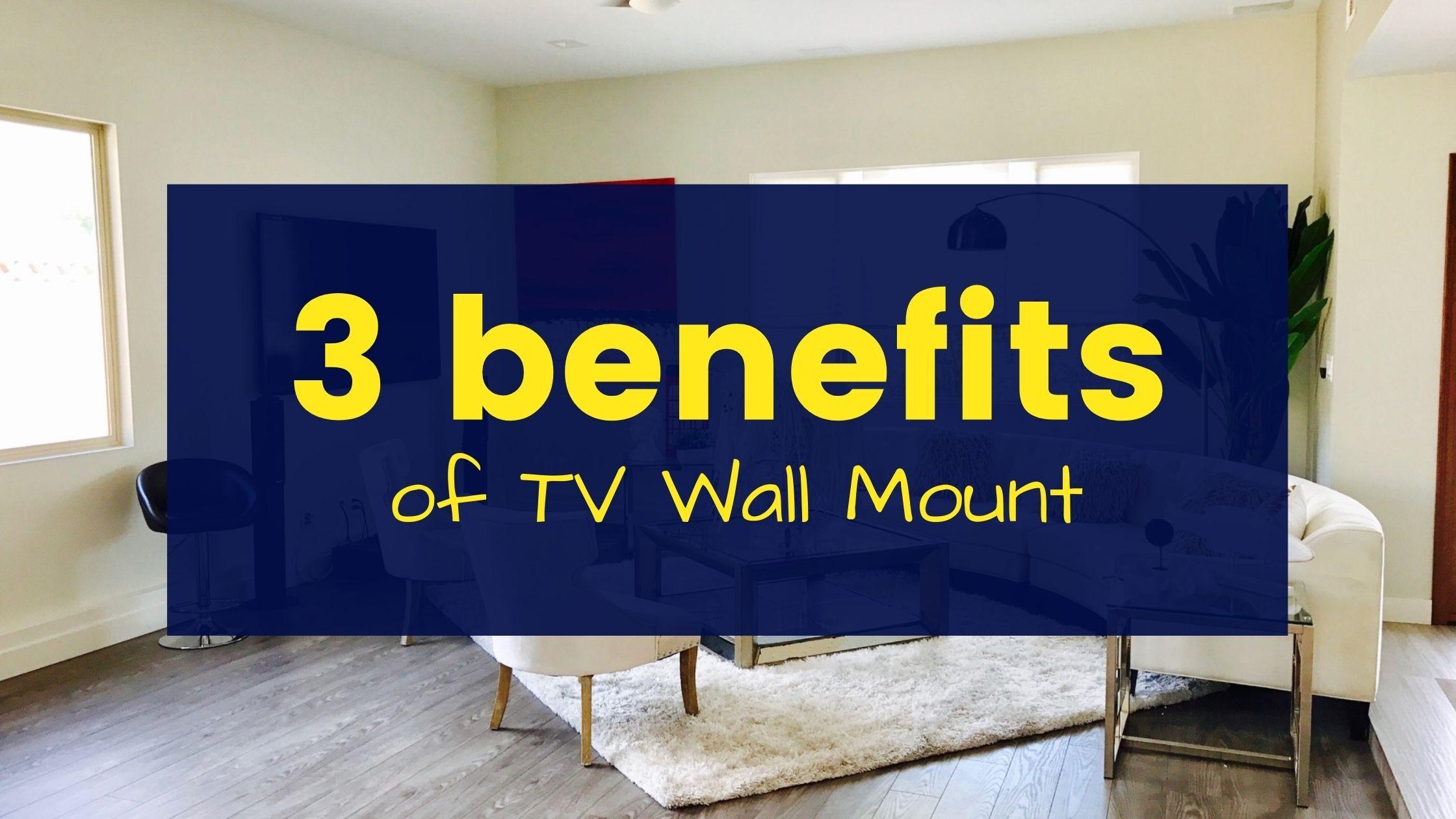 Most common questions asked on Google and by our customers looking to purchase a TV mount.
TV Above Fireplace, a good idea?

Can I mount my TV above a brick fireplace?

TV above fireplace ideas?

Is it easy to install TV mount above the fireplace?

Where to buy above the fireplace full motion pull down tv mount?
Have you recently purchased a TV or already own the one that is taking up your valuable room space? Then you may think about mounting it to the wall. Mounting flat-screen TV to the wall has been a part of a trend for about a decade now. If you are one of those persons who are not believed that you should have a wall-mounted TV, this article will help you understand why it's a great idea.
There are numerous benefits to mounting your TV to the wall or above the fireplace. Some of the benefits are listed here.
Space Saver
The most significant advantage of wall mounting your TV is the considerable space it saves. The TV stand can often be clunky and massive. With Tranquil Mounts you don't need any extra surface space to place the TV on. Additionally, Tranquil Mounts gives your room a sleek and uncluttered look and enhances your overall viewing experience. And there's no doubt that a wall-mounted flat-screen TV looks exceptional when done correctly. You can also choose exactly how high you want to mount your TV.
Mounting your TV not only looks sleeker, but it also allows you to store more inside the entertainment centre that was once dedicated to holding your television.
Safety and ease
When you place the TV on a centre table, there are possibilities for your TV falling over. Children or pets in your home may run into the area, consequently making the possibility of a falling TV something at the forefront of your mind. Furthermore, children or pets may even get injured. For that reason, your TV is safer when mounted on the wall rather than on a stand. The majority of new flats screen TVs are designed to be wall-mounted, with the holes in the back for mounts and brackets. These are designed to a standard VESA Mounting Interface Standard – which means you can pick up a bracket of a specific size and be assured that it will fit perfectly. Typically, the TV's box states the type of mount you need. Tranquil Mounts offers many safety features on all of their mounts to ensure that your family remains safe. Brackets and Mounts are simpler to install than people think. It usually takes less than an hour to set up and attach everything. With a little research mounting your TV can be done safely, and with ease.
Follow the link for a step-by-step guide for all your queries.
Tranquil Mount Pull-down TV Mount Installation Video
Viewing Angles
Mounting your TV on the wall helps to create a good viewing experience. Most mounts are adjustable, and you can try watching your TV from different angles.
Tranquil Mount offers full-motion wall mounts. Not only is this beneficial for reducing neck and eye strain, but it also allows you to move the mount for different directions. The swivel and tilt feature can help eliminate glare. If you are cooking in the kitchen, TV can be swivelled to view while you are cooking!
If you've decided that you want to mount your television but you're not exactly sure how to get started, Check Tranquil Mount website to see the installation guidelines. Once you have installed the wall mount then all you need to do is sit back, relax and enjoy.