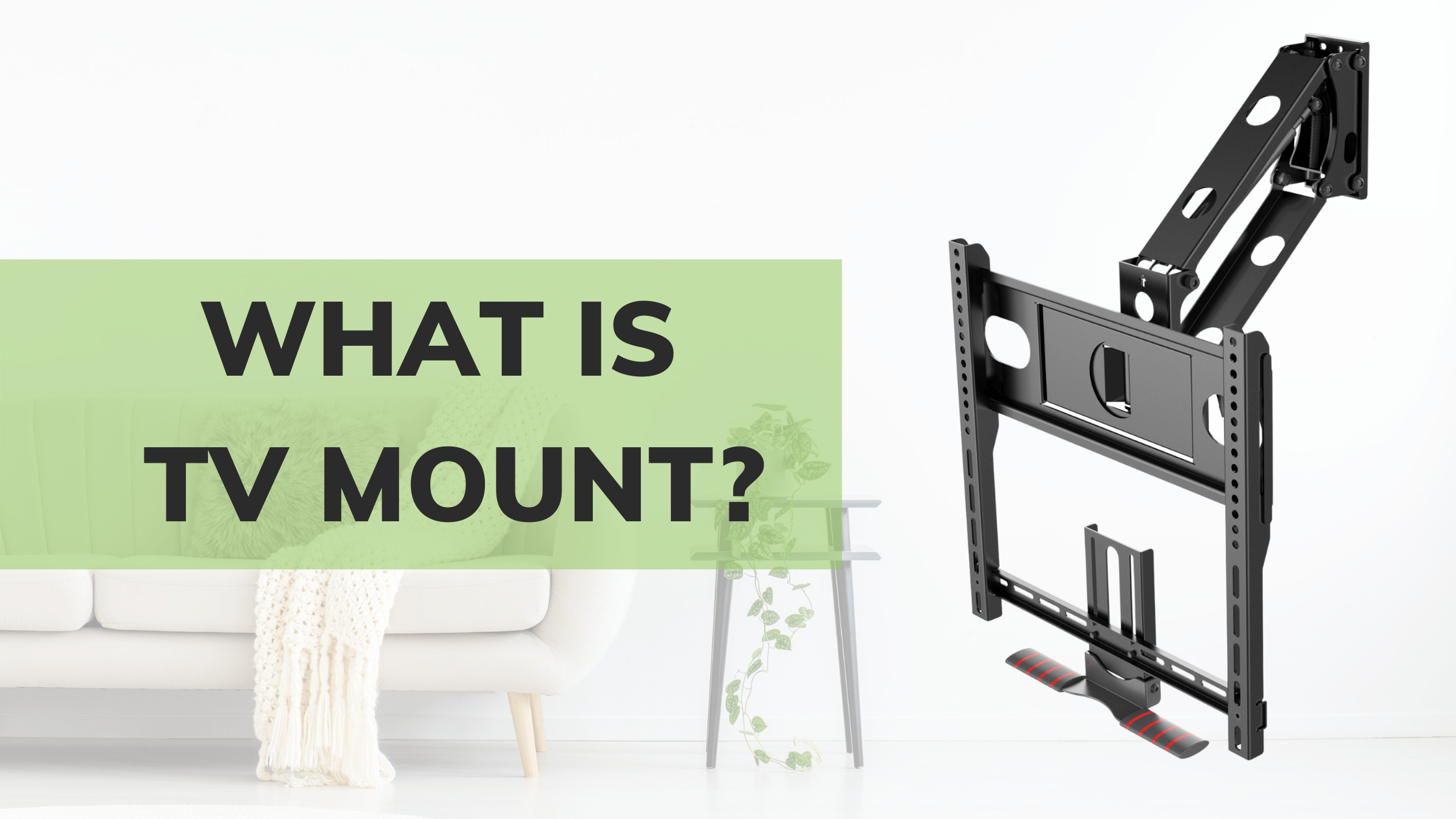 We all agree that TV is a central part of our living room.
TV means different things to different people. For some, it is a symbol of the place where the family gathers after having food, for the couple, it's the best place to romance while watching movies; and for others still, it's where they sit together & watch the weekend's big sports game.
Finally, you purchased a flat-screen TV you have been wanting. Before you can start watching the big game or your favourite movies & series, you'll need to decide. Will you mount it, or will you set it on a cabinet?
If you put your TV with a TV stand or cabinet, it occupies the more substantial surface space. And the swinging electrical cables might make the area look messy and always look like a headache while cleaning. That's where TV Mount comes into the pictures. Let's get straight to some of the great benefits to mount a tv.
Benefits for mounting a TV
Space saver
Ability to angle your TV for the best viewing experience
Less clutter
Potential to hide wires and cables
So finally, you decided to mount a TV on your wall. That's a great idea. But which type of TV mount best for your TV & your space.TV mount is not an accessory, but rather, a necessity. Unlike the TV of the past, flat-screens are designed to fit into their surroundings without taking up much space.
TranquilMount is the leading supplier of TV mounts, so we recommended that you take a look at our website TranquilMount and explore different options of TV mounts. Sometimes it is overwhelming to find out so many different mount types, but it all comes down to three distinct mount types that offer different features based on your viewing needs:
Types of TV Mount
Lowering TV Mounts
Fireplace TV Mounts
Wall Mounts
1. Lowering TV Mounts:
In this mount type, you can lower your TV easily whenever you need, and it can easily be pushed back to its original position. This TV mount is also ideal to fit above the fireplace.
Some Lowering TV mount also comes with various features like Tilt, Swivel & Full Motion. TranquilMount offers various types of lowering mount models based on your TV size and your needs.
2. Fireplace TV Mounts
Suppose you are thinking about how awesome it'll be to mount a TV above the fireplace. But you worried about the heat of the fireplace.
The TranquilMount's fireplace TV mounts range is the only solution to your doubt. Our fireplace mounts are easy to mount above your fireplace, and it saves your TV from the heat generated by the fireplace as well. You can also pull down your TV if you think it is too high, or you can tilt or swivel your TV based on your need. Explore our range of  Fireplace TV Mount by clicking the link.
3. Wall Mounts
These are not a just simple wall mount, you can adjust your TV angle, and you can also pull out or in TV to save space.
Some wall mounts also have features like swivel, and you can swivel your TV 180″ from the wall to get the best viewing angle, and some wall mounts also support full motion so you can swivels, tilts, and rotates your TV to get the best viewing angle.
Click the link to see our range of  Wall Mounts.
If you are not sure which TV mount is right for you, then you can always check our Find the right mount for your page.