What is a display wall (Video Wall)?
A display wall / Digital Signage (also known as a video wall) is a large surface containing numerous displays. They were initially several televisions or screens put together to make it seem like one large screen using Video Wall mount i.e 4×2 video wall.
New thin edge technologies were introduced to minimise the hidden space between the multiple screens. Now, wall solutions are generally using tiled LCD panels, projection, or direct LED tiles.
These display walls are available in many sizes, usually with a diameter from 46″ to 80″. But the choice of the screen size depends on the specific content and the viewing distance. The resolution depends on the size of the Video wall.
Video LED Walls are mounted in meeting rooms, control rooms or for display and advertisement.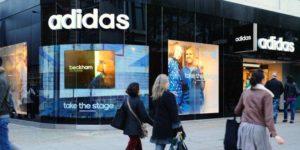 Example LED Wall Configurations
4×2 video wall, 2×2 , 3×3 ……. and so on 4×4
Common traits:
Wall Video controller to get content on the screens
Digital Signage
Calibration mechanism to ensure every tile have the same brightness and colour settings. 
Minimal inter-tile gap (or ultra-narrow bezel) to counter the 'raster effect.'
Flexible regarding the number of LEDs (screen size)
About LCD walls
LCD wall consists of multiple specifically designed LCDs, these LCDs have a very narrow bezel. The LCD display wall minimizes the gap between the panels, making it look like one big canvas. Today, Tranquil Mount MV70 has the smallest gap between the panels.
In addition, LCD display walls are designed for long term use. Specific measures are applied to prevent burn-in effects from allowing them to play for many years, in optimal conditions. In some cases, they continuously play in a 24/7 mode, which means they are rarely switched off. 
Display Wall Solutions' traditional benefits include the high brightness, acceptable image quality, and relatively low cost. The disadvantages are the risk of burn-in and the lower lifetime. However many LEDs today have tackled that problem, so there is no worry of burn-ins happening.
Typical markets for LCD walls include meeting and crisis rooms, lobbies, and experience centres. They are also found in control rooms of traffic and security centres.
Rear-projection
Now using projection, rear-projection video walls target different applications. They are optimal for 24/7 use. Utility providers mostly rely on technology to monitor networks. 
A rear-projection video is a wall that consists of multiple cubes, which contain a projector and a screen. The projectors are tilted towards a mirror under a 45° angle reflects the image onto the screen. This means that the required depth is cut dramatically. The Projection can also be serviced from the front, so there is no need for a rear maintenance area.
This technology's benefits include the very high runtime, an absence of burn-in, and a narrower gap between cubes. Traditional drawbacks are the limited brightness and the real estate space used.
LED Display walls
Direct view LED technology is used to create the most intricate video walls. Live performances use LED video walls to add effect. The LED display tiles contain many individual colour LEDs.
The high brightness, absence of gaps between the screens and impressive colours are the main benefits of this technology. The disadvantages are high cost and power consumption.
LED Manufacturers/Digital Signage
LG Video wall technology offers high picture quality and performance perfect for advertisements, information, menus, and broadcast videos.
Samsung offers edgeless, Razor & Extreme Narrow Bezel for Premium video wall solution with incredibly narrow bezel for seamless picture quality and performance. That is a video wall that is sure to make an impression on your intended audience.
Truly an innovative and unique SHARP video wall display mainly designed for video wall applications and multi-screen installations. Sharp's Advanced UCCT (Uniform Colour Calibration Technology) guarantees a perfect white point and colour uniformity for every display making up the video wall.
Video wall Display High Pixel density and Built with ultra-narrow bezel and high-brightness, a robust design, an outstanding picture quality and wide viewing angles (direct LED back-lit IPS panel).
Digital Signage Software and Hardware 
Datapath has a range of software tools to plan, execute and manage complete Display wall set-ups. Whether there is a small wall in a single location or multiple large walls across some sites, Datapath has several applications to manage, find faults and stream sources when using video walls.
A Video Wall Solution For Those Who Care About Reliability, Management, And Scalability.
Digital Signage Mounting Kit
Tranquil Mount MV70 Video Wall Mount Offers Precision Mounting Solutions For LEDs And LCDs That Is No Like Other. It Also Offers Easy Access To The Video Display For Configuration And Cabling.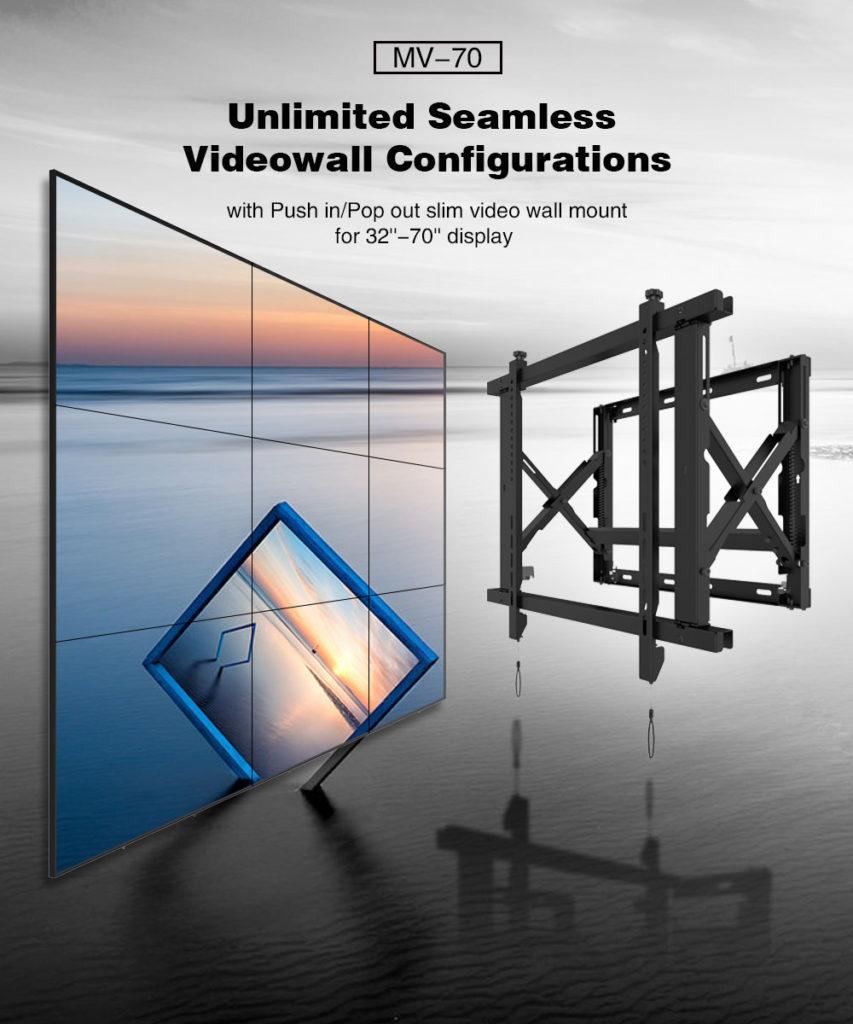 Screen resolution
A factor affecting the cost of the wall solution is the resolution of the LED screen. Resolution is determined by the number of pixels in a fixed area. A higher count of pixels will produce an image with a higher resolution.
The audience's distance determines the decision of what resolution you need to the led screen. The further the screen from the audience, the lower your resolution needs to be (like a concert, for example.)
LED screens with a higher resolution can dramatically increase the price too. These screens require high-end processors to produce imagery at a higher resolution. So if you choose to change to a higher-resolution display, the LED screen's cost and its usage cost will increase.